Geranium Homes Hard Hat Tours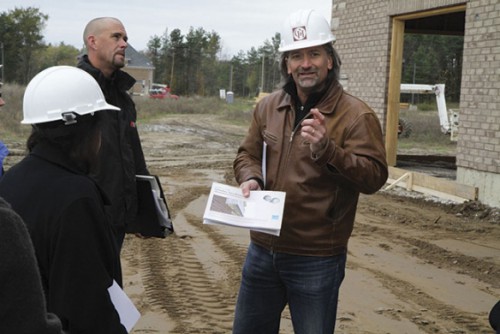 Have you ever driven past a community, subdivision or home and wondered how it all came together? Ever wonder, "How does a builder build a home?" If you desire a hands-on, up close look at how it's built, but unsure how to go about asking or wondering who would take the time to educate you? At Geranium Homes, their "Hard Hat Tours" is the way to go! The hour event showcases the build process from design through construction past living in the community. The behind the scenes opportunity is available through Geranium Homes on the job site of a home under construction! Hear from families who have participated and their experience.
Customer Comments:
Linda from Verandas – The tour was such a great opportunity to see the inside of our home and layout. Definitely recommend attending.
Gary from Cardinal Point – The Hard Hat Tour was a very informative session to learn how our home was being built and to know how the community will grow.
Looking to register for the next Hard Hat Tour? Click Here to register
Geranium Homes – "At Geranium Homes we believe that an educated homeowner is a satisfied homeowner. So we work with our customers at every stage of the construction process to ensure that they are completely satisfied with their purchase decision. Hard Hat Tours play an important role in the education process as we take customers behind the scenes to show you how, from a construction and design point of view, Geranium builds a better home".